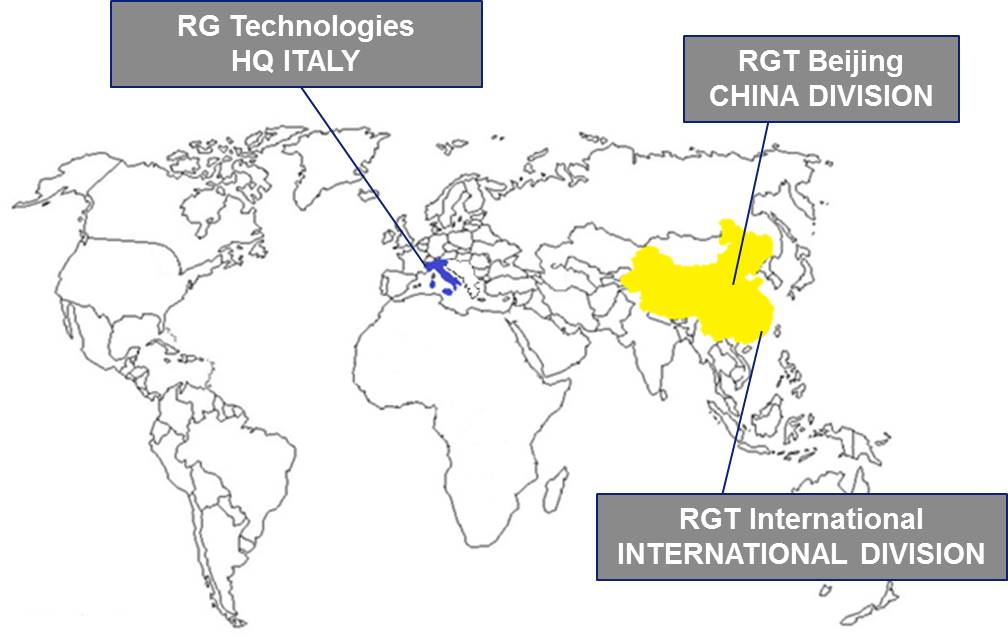 RG Technologies is an engineering company founded in 2003 in Italy, with the aim of supporting its customers in the development of new products through virtual simulations. In over 13 years of business RG Technologies has achieved many objectives in the automotive, aerospace, marine, defense and industry field. The experience gained from those projects allows the company to offer its skills to the market as one of the most established companies in the field of virtual simulations, as well as being a strategic partner in all phases of an industrial project.

In 2016 RG Technologies aquired the distribution rights started the distribution of Together with the engineering services the Company distributes very powerfull software solutions.
In 2015 RGT International was founded in Hong Kong with the aim to address the Asian market and, as a first result, at the beginning of 2016 a NewCo was established in China in Beijing.
More Details